Show Your Love for Fish Creek Provincial Park

I ❤️ Fish
Creek Fundraising Campaign – October 1 – 31, 2022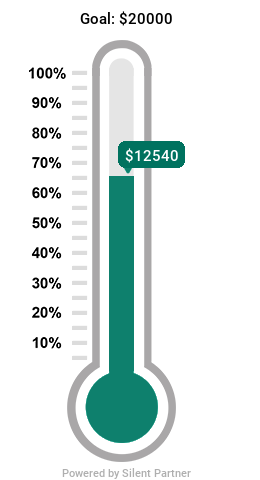 Thank you to everyone who supported the I ❤ Fish Creek Campaign in October by donating, bidding on auction items, and picking up raffle tickets. We raised $12,540!
Congratulations to Kris Fernet – winner of the 50/50 draw, who will walk away and extra $3,510!
Your contribution will be used towards protecting and preserving Fish Creek Provincial Park, a cherished natural area within our city, so that future generations can enjoy this park as much as we do today. All of the funds raised through the I ❤ Fish Creek campaign will be used effectively and efficiently in Fish Creek Provincial Park to protect and preserve this cherished natural area that means so much to our community. This program will support conservation and stewardship expenses that are not covered, or are only partially covered by grants and other sources, like tree-wrap wire and truck costs like fuel and maintenance, and ongoing expenses.
The raffle and auction have closed but you can still show your love for Fish Creek by making a tax-deductible donation.
Share Your Fish Creek Experience
Share a photo taken in Fish Creek Provincial Park and let us know what this park means to you! Since we believe that Fish Creek is a cherished place of stories and connection, we would love to collect photos of people enjoying their favorite experience in the park. Feel free to share a short story and photo of you, your family or friends in Fish Creek.
The Friends reserve the right to not publish or use photos and text provided.
Thank you to the following organizations and individuals for donating auction items:
Active Sports Therapy, Avenida Pet Clinic, Calgary Co-op, Calgary Cycle, Café Jindo, Capital Chevrolet Buick GMC, Calgary Outdoor Yoga, City & Country Urban Winery, Deville Coffee, Drops of Gratitude, Eau Claire Distillery, Fish Tales Fly Shop, Fresh & Local Market & Kitchens, Richard Gotfried MLA, Highwood Golf, Holistic Institute of Health & Fertility, Home Depot, Kensington Art Supply, McKenzie Meadows Golf Club, Milestones, Monogram Coffee, Bob Morrin, Patagonia, Pensak Houghton Dentistry, Rocky Mountain Soap Company, Soffritto, Springbank Cheese Co., and SunnyCider.
photo courtesy of Kevin Trickett