Show Your Love for Fish Creek Provincial Park

I ❤️ Fish 
Creek Fundraising Campaign – October 1 – 31, 2021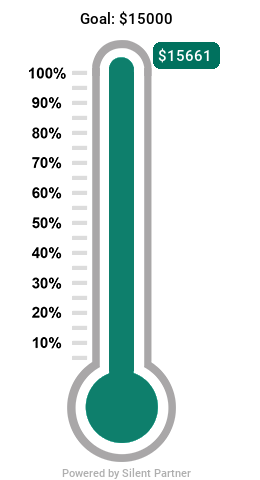 Thank you to everyone who supported the Friends and helped us reach our fundraising goal! 
Congratulations to long-time volunteer and Friends supporter Robert Bakker for winning the grand prize of $4,500 in the Friends' I ❤ Fish Creek 50/50 raffle!
The Friends' Second Annual I ❤ Fish Creek online fundraiser came to a close at the end of October and we are truly grateful to everyone who participated this year. Thank you to everyone who took part in the campaign by donating, bidding on auction items, and picking up raffle tickets. 
All of the funds raised through the I ❤ Fish Creek campaign will be used effectively and efficiently in Fish Creek Provincial Park to protect and preserve this cherished natural area that means so much to our community. This program will support conservation and stewardship expenses that are not covered, or are only partially covered by grants and other sources, like tree-wrap wire and truck costs like fuel and maintenance.
A new and exciting feature of the I ❤ Fish Creek campaign this year was the 50/50 online raffle, which provided a fun way for people to show their support for Fish Creek. For the second year in a row, the Friends teamed up with Charity Auctions Today to host an online silent auction, and it was wonderful to see so many community members bidding on the various items. We appreciate the support and involvement from everyone who took part in the auction. This important component of the fundraiser would not have been possible without the efforts of our Community Action Team volunteers Angel Spasoff and Ron Deshayes, who requested and retrieved items from businesses and helped raise awareness about the fundraiser.
Thank you to the following organizations and individuals for donating auction items: Avenida Pet Clinic, City & Country Urban Winery & Tasting Bar, Clyde Vincett LTD, Calgary Co-op Deer Valley, Eau Claire Distillery, Fish Tales Fly Shop, Highwood Golf, Holistic Institute of Health & Fertility (South location), Kensington Art Supply, McKenzie Meadows Golf Club, Pensak Houghton Dentistry, Calgary Cycle (Pure), Rocky Mountain Soap Company, Soffritto, Sunny Cider, Drops of Gratitude, Canadian Tire – Southland, Chris Gibbs Photography, Wellwithin Chiropractic ( at The Shoppes of Bridlewood), Capital Chevrolet Buick GMC, Patagonia Calgary, Field Stone Fruit Wines, Katie Bakken, Richard Gotfried MLA, Saje Natural Wellness, Pan Sciore, Monogram Coffee, London Drugs Heritage Plaza, Cafe Jindo, the Italian Centre Shop Willow Park, Alan Lam Photography and Oakley Canada.
photo courtesy of Julie Gourdeau