Thank you to everyone who took part in our exciting I ❤ Fish Creek fundraiser in October!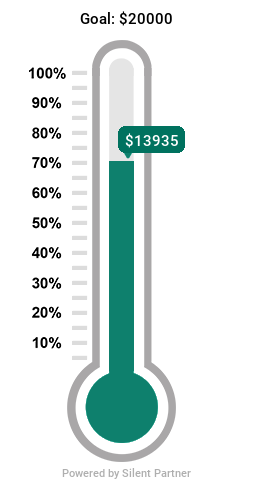 Congratulations to Aline Bruneau, winner of the 50/50 draw, who will walk away with our biggest jackpot yet of $5,365! Thank you Aline and everyone who entered.
As a non-profit organization, the Friends of Fish Creek rely on a variety of funding sources to support our ongoing volunteer-driven stewardship and community engagement activities in Fish Creek Provincial Park. The annual I ❤ Fish Creek fundraiser support conservation and stewardship expenses that are not covered, or are only partially covered, by grants and sponsorships. All of the funds raised through the I ❤ Fish Creek campaign will be used effectively and efficiently right here in Fish Creek Provincial Park to protect and preserve this cherished natural area that means so much to our community. The campaign has wrapped up but you can still donate any time of year.
Thank you to the following organizations and individuals for donating auction items:
Active Sports Therapy, Avenida Pet Clinic, Burwood Distillery, Calgary Co-op, Calgary Cycle, Calgary Outdoor Yoga, Capital Chevrolet Buick GMC, City & Country Urban Winery, Eau Claire Distillery, Fish Tales Fly Shop, Friends of Fish Creek Birding Course Instructors, Friday Sock Company, Highwood Golf, Holistic Institute of Health & Fertility, Home Depot, IHOP, Kensington Art Supply, McKenzie Meadows Golf Club, Milestones, Kathleen Moors, Bob Morrin, Pensak Houghton Dentistry, Rocky Mountain Soap Company, Saje Natural Wellness, Soffritto, Wild Rose Brewery, and SunnyCider.
photo courtesy of Abby Keeler